Joseph Reilly
HIRING COORDINATOR
LEAD GARDENER
CATECHETICAL COORDINATOR
Justin mullen
Community Outreach
Facilities Team
Vehicles Team
What up! I'm a fish out of water. My name is Justin and I grew up on the outskirts East of Boston. The past 14 years have consisted of sailing from sunrise to sunset or sitting in a classroom wishing I was on a boat somewhere on the ocean. The love I have for the water and the joy sailing has given me is such a large portion of my life. The trials and tribulations I've dealt with from sailing have helped me become the odd ball goof full of too much energy and a whole lota love for life, friends, and family! I am 24 now and found that God was calling me to do more with my life according to His will, so I sadly hung up the lifejacket. However God gave me something else, a tool belt to serve with Bethlehem Farm. Service has always been a huge part of my life and it's one of the farm's cornerstones, swanky I know right? I came to the farm for the first time my sophomore year in 2014. One week was not enough so I came back the next year as a volunteer again and then as a summer servant. I kept coming back because I felt that God was asking me to do more. I finally said it's now or never and took a leap. Luckily I landed on the top of a mountain, on a small farm looking to make a big impact. If you want to know more about me come on down and we'll have a chat. Until then catch y'all on the flip side!
RAINE Nimmer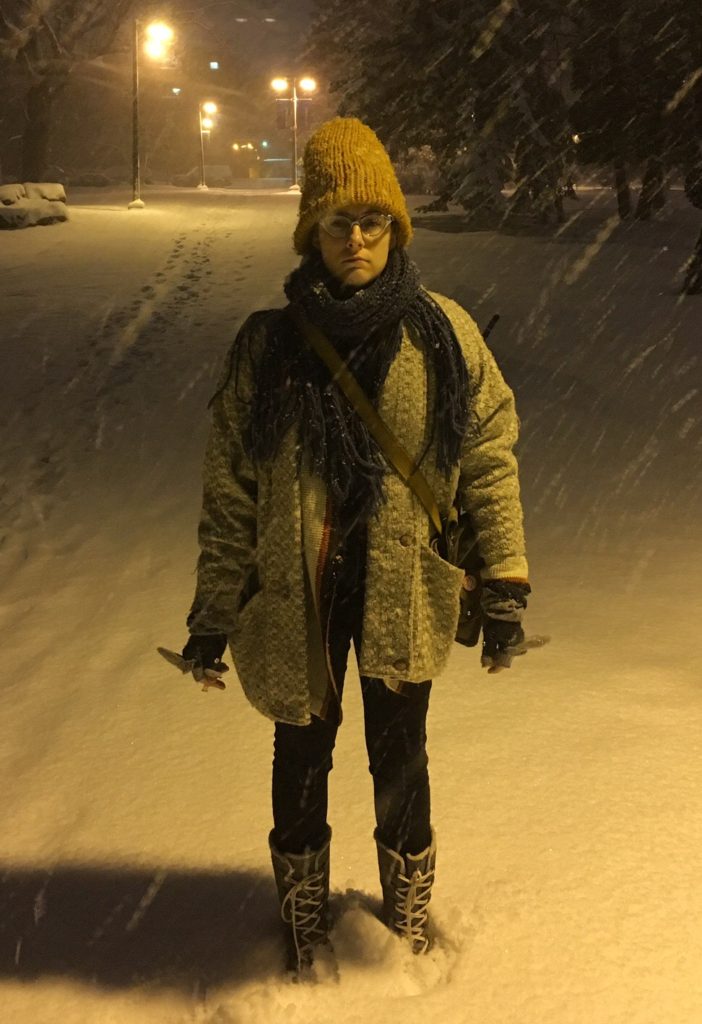 HoUSE MANAGER
  ANIMAL WRANGLER
  RETREATS COORDINATOR
Isaiah Fitts
Cutest Little Boy
I arrived at the Bethlehem Farm community on September 22, 2013 and have been charming everyone since. I specialize in playing with trucks, making bread, and using the food processor. My parents, Eric and Colleen, think I'm pretty cute.
Miriam Fitts
Chief Helper
Explorer
Hi, I'm Miriam. I was born October 6, 2010. I used to like picking up slugs. With my bare hands! Eww! Now I don't like touching anything slimy. I love sitting in my chair-hammock, helping around the houses, exploring outside, and reading. I grew up at Bethlehem Farm. (written by Miriam)
Clare Fitts
Farm Comedian
I was born at the Farm during community night (but at my own house), on October 18, 2016. I love to move and explore and make people laugh.
Colleen Fitts
Co-House Manager
Facilities Maintenance Team
Development Officer
My husband Eric and I have been living at Bethlehem Farm since May 2007. I went to college at Loyola University Chicago, then spent two years working at Nazareth Farm (Bethlehem Farm's sister farm) as the Project Coordinator. Eric and I got married in 2005, moved to Morgantown, WV, and I graduated with a Master's Degree in Social Work from West Virginia University. I love working with my hands, whether it's working on the farm vehicles, framing walls, or creating unique quilts. Some of my favorite Farm activities are tending the honeybees, canning and preserving food, and learning about growing fruit on the Farm. In the meantime, I love raising our kids on the farm, trying to live authentically, and continuously growing from the experiences we have and the people we meet here. Our children Miriam and Isaiah bring great joy to life at the Farm.

Eric Fitts
Director
Gardener
I grew up in Wauwatosa, WI, graduated from Loyola University Chicago in 1999 with a degree in biology and was involved in the Encounter and Search retreats, as well as service trips to Nazareth Farm, Guatemala, and inner-city Chicago. After college, I volunteered and worked at Nazareth Farm in Doddridge County, WV, from 1999-2002, and worked as the mentor of the Mother Jones House Christian service community at Wheeling Jesuit from 2003-2005, where I also studied theology. I married my lovely wife Colleen in 2005 and we both attended West Virginia University, where I earned a Master of Public Administration and Certificate in Nonprofit Management in May, 2007. I enjoy working in the garden, running, hiking and stargazing.