Joseph Reilly
HIRING COORDINATOR
LEAD GARDENER
CATECHETICAL COORDINATOR
Hello Everybody! I've been excited to learn with my hands instead of a pencil in my new life as a professional volunteer now that I've retired from a 17 year stint as a professional learner. Bethlehem Farm has been picking away at the back of my brain since 2010, when I first heard of its existence from my youth minister. A series of conflictual events precluded my arrival until early summer 2015 on a college week with my home parish. I distinctly remember rounding the corner of the old garden tool shed and experiencing the simplicity and the beauty of Our Lady of the Bathtub for the first time. In that moment everything about the Farm clicked for me. I may not have known all the details about the place, but I knew I would have to be spending more than just a week here. After a week of memorable conversations, worksites, chores, and reviews of the day, I found myself disappointed that I could not experience the entirety of the Farm that summer. But I knew I would be back. As a Summer Servant in 2017, I learned more about community living and was reminded of the beauty and joy I had found here two years prior. I also learned that the Farm wasn't yet done with me. I began the Caretaker application process that October and accepted the offer to join the community in April. The wild ride has only gotten better since then.
Steve Rassa
Community Outreach
Sustainability Coordinator
Raine Nimmer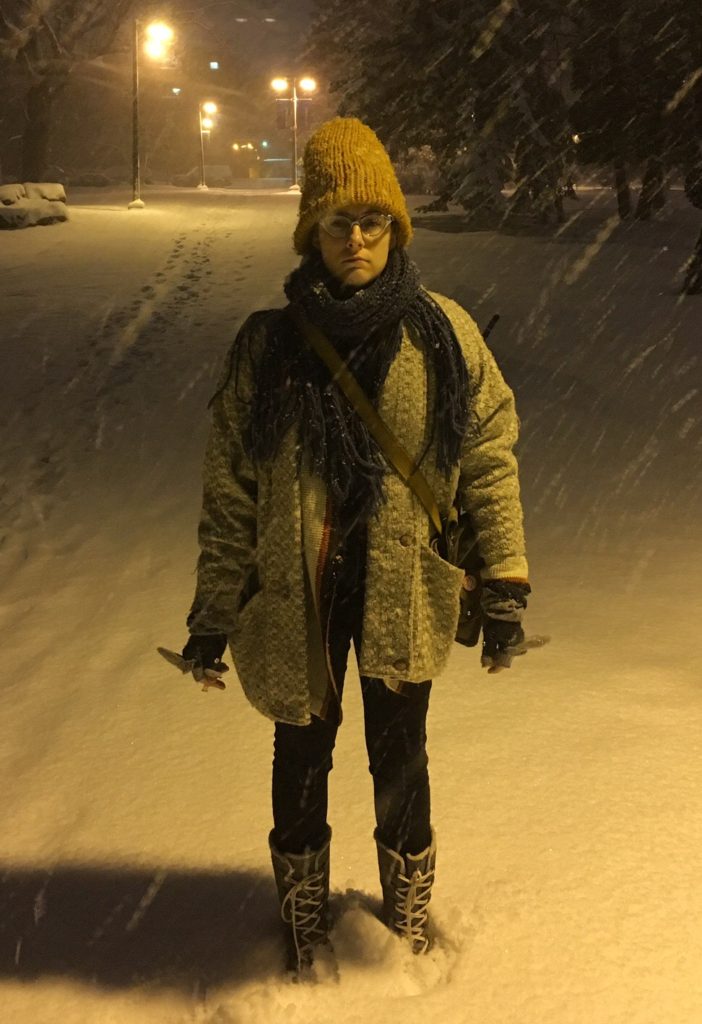 House Manager
  Animal Wrangler
  Retreats Coordinator
Isaiah Fitts
Cutest Little Boy
I arrived at the Bethlehem Farm community on September 22, 2013, and have been charming everyone since. I specialize in playing with trucks, making bread, and using the food processor. My parents, Eric and Colleen, think I'm pretty cute.
Miriam Fitts
Chief Helper
Explorer
Hi, I'm Miriam. I was born October 6, 2010. I used to like picking up slugs. With my bare hands! Eww! Now I don't like touching anything slimy. I love sitting in my chair-hammock, helping around the houses, exploring outside, and reading. I grew up at Bethlehem Farm. (written by Miriam)
Clare Fitts
Farm Comedian
I was born at the Farm during community night (but at my own house), on October 18, 2016. I love to move and explore and make people laugh.
Colleen Fitts
Co-House Manager
Facilities Maintenance Team
Development Officer
My husband Eric and I have been living at Bethlehem Farm since May 2007. I went to college at Loyola University Chicago, then spent two years working at Nazareth Farm (Bethlehem Farm's sister farm) as the Project Coordinator. Eric and I got married in 2005, moved to Morgantown, WV, and I graduated with a Master's Degree in Social Work from West Virginia University. I love working with my hands, whether it's working on the farm vehicles, framing walls, or creating unique quilts. Some of my favorite Farm activities are tending the honeybees, canning and preserving food, and learning about growing fruit on the Farm. In the meantime, I love raising our kids on the farm, trying to live authentically, and continuously growing from the experiences we have and the people we meet here. Our children Miriam and Isaiah bring great joy to life at the Farm.

Eric Fitts
Director
Gardener
I grew up in Wauwatosa, WI, graduated from Loyola University Chicago in 1999 with a degree in biology and was involved in the Encounter and Search retreats, as well as service trips to Nazareth Farm, Guatemala, and inner-city Chicago. After college, I volunteered and worked at Nazareth Farm in Doddridge County, WV, from 1999-2002, and worked as the mentor of the Mother Jones House Christian service community at Wheeling Jesuit from 2003-2005, where I also studied theology. I married my lovely wife Colleen in 2005 and we both attended West Virginia University, where I earned a Master of Public Administration and Certificate in Nonprofit Management in May 2007. I enjoy working in the garden, running, hiking and stargazing.